How To Take A Robe From Pajamas To Style Staple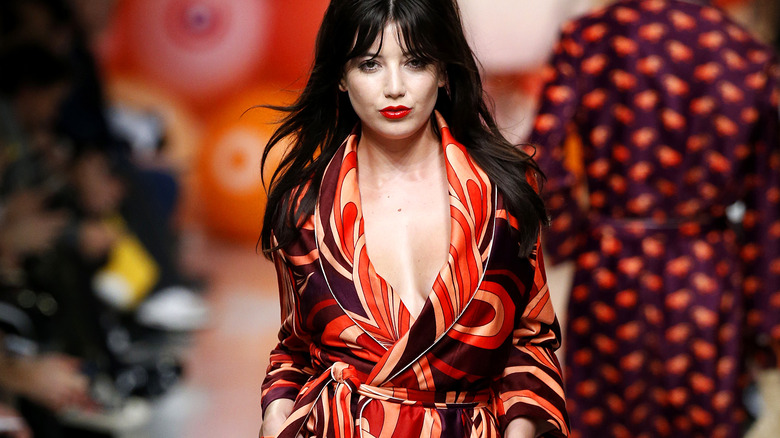 Estrop/Getty Images
Casual fashion seems to be having a moment in 2022. After all, people are swapping their pumps and platform heels for cute slippers and rubbery clogs because Crocs are blowing up in fashion right now. Furthermore, sweatpants are trending because people are starting to prefer dressing more comfortably in their homes and hybrid offices (via Refinery29) instead of traditionally professional outfits for work.
But those aren't the only indicators that fashion-savvy shoppers are starting to opt for more cozy, less fancy styles. According to USA Today, wearing denim from top to bottom and soft knitwear materials are trending, too. Plus, people are starting to put more focus on wearing clothes that make them happy, which is all about dopamine dressing instead of classically sophisticated neutrals. One way to get in on the comfy outfits trend is to start incorporating more robes into your wardrobe because robes are becoming fashionable for more than just your bedroom and bathroom.
How to rock a robe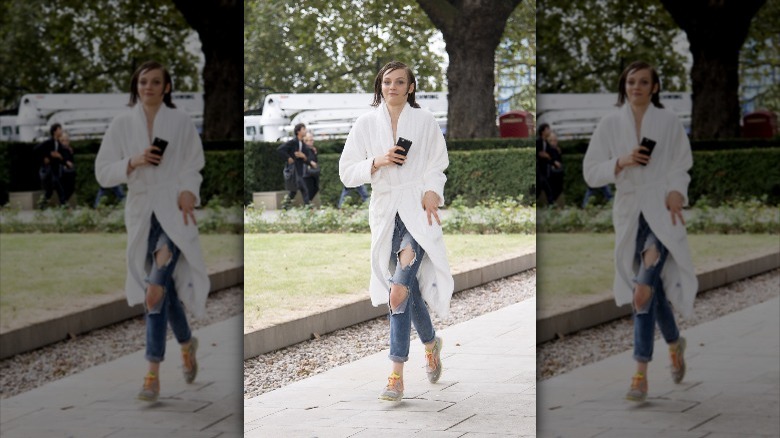 Kirstin Sinclair/Getty Images
While it may initially seem surprising that robes are becoming not only socially acceptable to wear outside of the house but also a trend, they can look very chic, with the proper styling, of course (via Coveteur). For instance, if you want to elevate a little black dress, try adding a colorful robe with a bold pattern over it. Flaunting the robe will keep you looking trendy and feeling comfy on your next night of fun with friends.
On the other hand, if you're going for a more low-key look for a college lecture, running errands, or picking your kids up from school, wearing a stylish robe over a tee and jeans can effortlessly add a little something extra to your look, per Coveteur.
As if we needed any more convincing to hop on board the robe trend, the talented fashion designer Frederick Anderson even incorporated a robe-style outfit into a beautiful monochromatic blue look for his Resort 2023 collection. We can't wait to get creative with robes!